Automotive Market's Big Challenges
The pressure of the environmental regulations has accelerated the move of electrification. Other changes will profundly affect how we use cars which will become our extensions of our homes or working spaces. All these innovations have to be introduced in the market quicker and quicker. Cetim, is your global business partner who speaks your language and understands your stakes.
Emissions reduction
Perceived quality improvement
Time to Market reduction
Manufacturing cost reduction
Evolution of the industrial base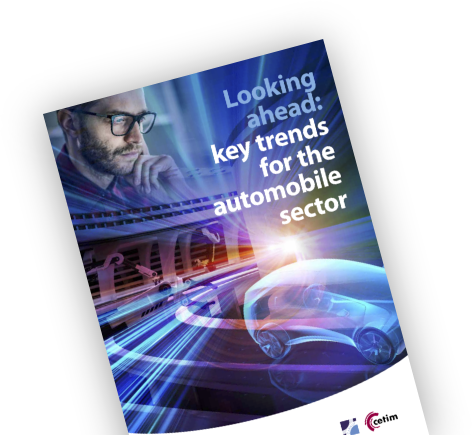 Forget all you know about automotive today !
Download our exclusive White Paper and discover leading expert's vision diving into: 
Target zero emission
An enjoyable in-car experience
The automotive factory of the future
Greater use of simulation in car testing
Our Solutions
Our technological engineering, consulting, design and testing experts support you to create the mobility solutions of the future! Benefit from 10 years of experience in electrification & composite fields, + 400 Cetim Academy® training programs